An innovative hybrid of narrative and game play,
where kids draw pictures that join the story as they watch. Nominated for Daytime Emmy Awards!
Since launching in December 2019, Scribbles & Ink immediately became PBS Kids' most played app, with retention rates of over 20 minutes per session. Developed with our partners WGBH for PBS Kids and based on the popular book series by author and illustrator Ethan Long, the app provides the tools to draw objects that interact with the main characters Scribbles (a fussy cat) and Ink (a messy mouse) in playful open-ended stories. The kids' own creations become part of the animated series, and they can save their artwork in a gallery for viewing any time.
Based on its huge success, PBS green-lit a second season right away, which launched in December 2020 and won the 2021 Kidscreen Award for Best Alternative Preschool Game.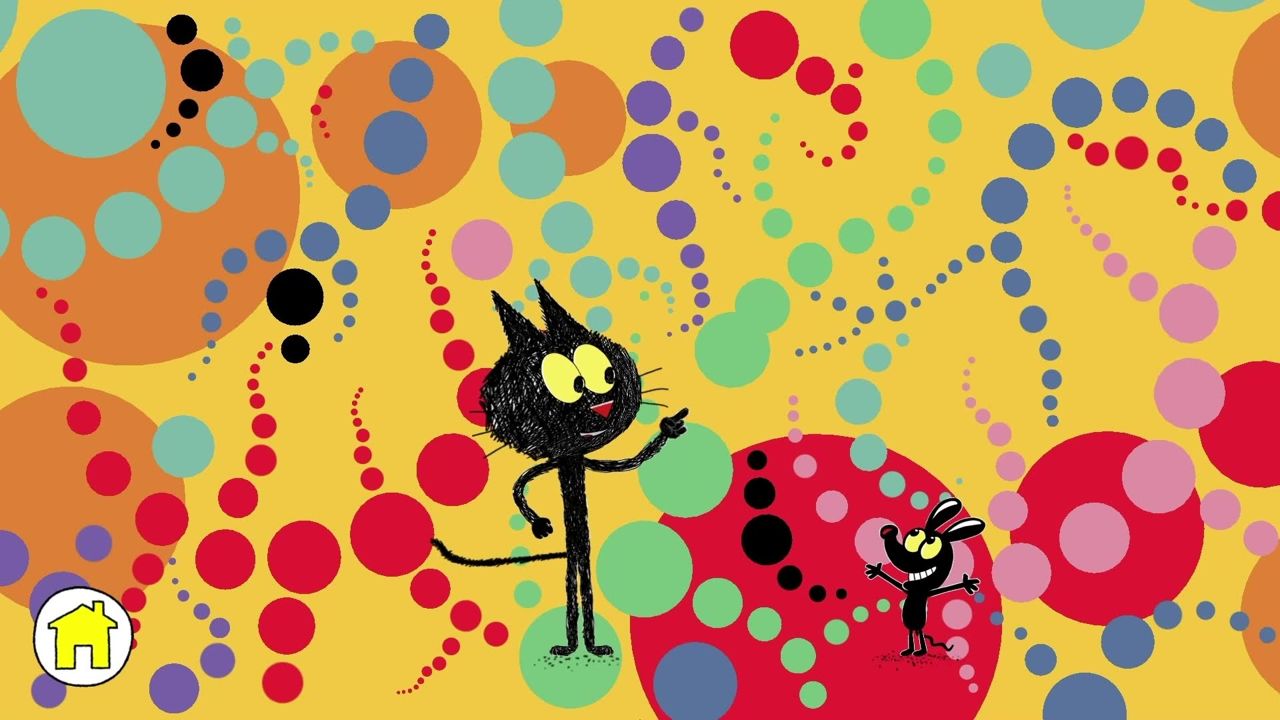 Scribbles & Ink Trailer
PBS Kids
Behind the Scenes: UX diagrams, Boards and Design