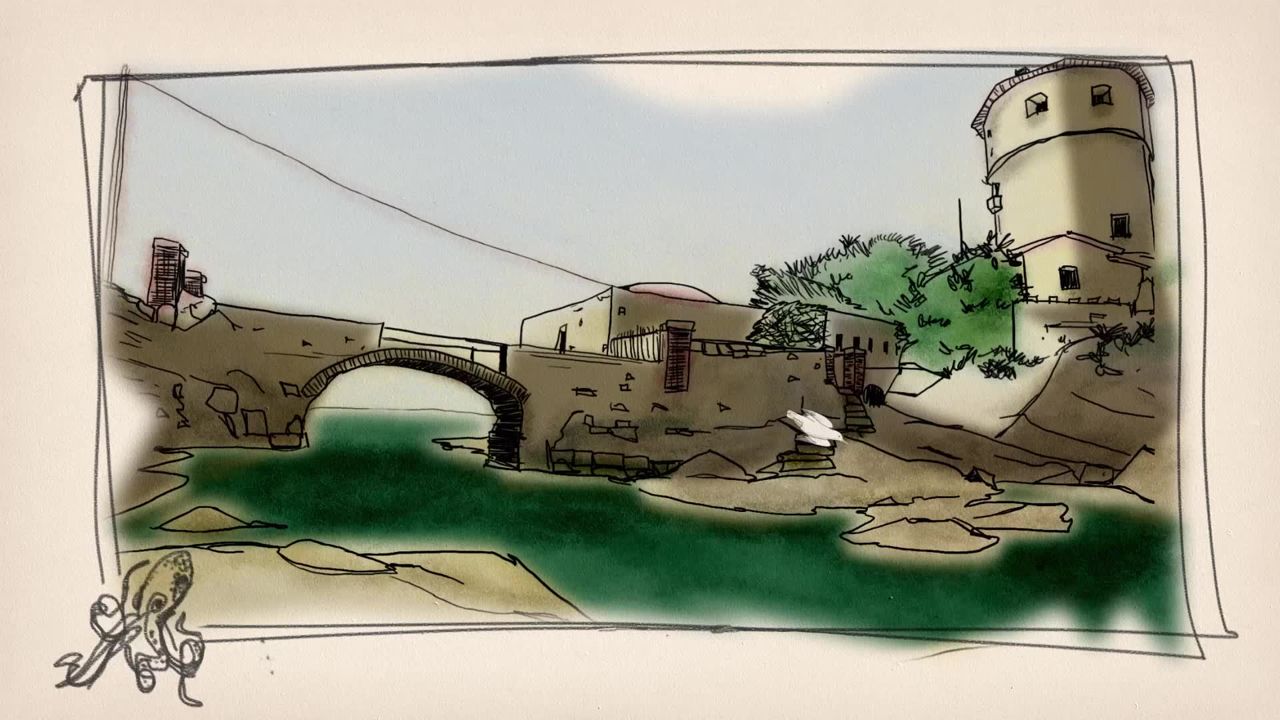 You've described your latest film Isola del Giglio as an observational sketchbook film. How did this idea come about and why this location?
Around 2000 an exchange student from Florence named Lisa Paclet came to MCAD for a semester. She had a French father who grew up in Annecy and thus had been going to the festival there for many years. She knew a lot about the history of animation and was already a good animator. (She works and lives in Paris now after studying at Gobelin.) I got to know Lisa and her parents Elena and Philippe. My wife Hilde and I visited them in Florence and then went on to Giglio with them, where they have been spending their June vacations as a family for 25 years.
The little town of Campese on Giglio immediately reminded me of the resort in Jacques Tati's Les Vacances du M. Hulot. I know a lot of animators who are attracted to Tati's films. There's something about the stylization of his character movement and use of post-production sound design that makes his films akin to animation. Lisa and I said "let's collaborate on a film, an animation M. Hulot set on Giglio." Lisa got very busy, however, in Paris and wasn't going to be able to participate in the film, but I felt strongly about it and made it myself.
It should also be said that Giglio is the end of another trilogy of films, which I think of loosely as the "water vacation films." Desert Dive-Inn (1995) and A Plan (2004) are the other two films in that group. These are films that I imagine to be in the Tati mode: no dialogue, purely visual storytelling, no non-diegetic music and a slightly melancholic detachment in the film's point of view.
Produced and directed by Tom Schroeder